2018 Land Pride PFL2042
Call for Price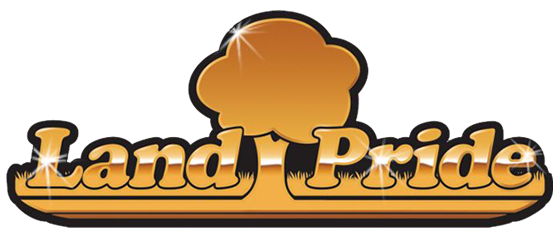 ---
Stock Image
Overview
---
Description
Land Pride's PFL Series Pallet Forks have uses in a wide variety of applications -- farming, ranching, construction, nurseries, campuses, theme parks, salvage operations, warehouses, lumber yards, large or small retail outlets, etc. They have the capability of quickly and conveniently turning your Skid Steer loader or Tractor loader equipped with a skid steer adapter plate into a forklift to expand your material handling capability. Whichever model you select, you'll find that these Land Pride attachments will save you time and money.
Features
Skid/loader mounting plate and Euro style hitch plates: The Plate Mounted Pallet Fork can be attached to a wide variety of machines. Note: All PFL series are offered with skid/loader mounting plates. The PFLE Series offer the optional Euro style hitch plates.
Tall rear guard: Keep loads from slipping backwards.
Attaches to power equipment easily: Uses skid/loader mounting plate design or Euro style hitch design for quick and easy attachment.
Easy adjustable Forks: Forks slide easily on carrying bars from one position to another. Simply rotate locking handles up and slide forks to their new positions. Rotate locking handles down to secure forks in their new position.
Five capacities & three fork lengths: Meets most needs for low cost fork lift handling on customer owned skid steer loader with skid steer mount or front tractor loaders with either a skid steer mount or Euro hitch.
Specifications
Side Step - Skid Steer Style: Yes
Weight - Skid Steer Style: 330 lb.
Lift Capacity: 2,100 lb.
Class: II
Frame Width: 45 7/8 in.
Frame Height: 37 1/2 in.
Tine Thickness: 1 in.
Tine Width: 4 in.
Tine Length: 42 in.
Fork Positioning Lock: Spring Loaded Toggle
NOTES:
Lift capacity is based on load being 24" from face of Frame (Cross bar). Load must be palletized and supported by two forks.
Specs
General
Lift Capacity

2,100 lb.