2018 Land Pride QH15
Call for Price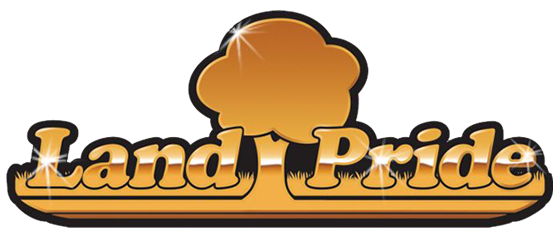 ---
Stock Image
Overview
---
Description
Not all 3-point products are quick-hitch adaptable, especially older units of any brand. With our adjustable top hook, Land Pride's hitch has a better chance of fitting older 3-point attachments. Look for the Quick Hitch logo to denote applicable Land Pride products. Land Pride's 3-Point Quick-Hitch is available for a Cat. 1 hitch allowing you to easily hook on to implements, some without ever leaving the tractor seat. Implement dealers, rental yards, implement manufacturers, landscape contractors, professional turf managers, nurseries, municipalities, and large feedlot operations can increase productivity by using the Land Pride QH15 Quick-Hitch.
Features
Adjustable top hook: Enables adjustment if needed on implements that are not true Cat. l
Standard Lower link pin size: 7/8" Cat. l pin size. 1 1/8" Cat ll pin size.
Accepts various lower hitch pin sizes: Various pin sizes up to 1 1/8" can be securely locked in. Various pin sizes up to 1 7/16" can be securely locked in.
Design fits variety of Land Pride products: Useful time saver when working on multiple projects.
Optional top link: For implements that have a swiveling top link.
Automatic lock on lower 3-point: Lower pins on implement lock into place, no need to get off tractor.
Cost effective versatility: Only one unit needed per tractor and implement. No separate piece for the implement side.
Specifications
Hitch: Category 1, 3-Point
Overall Width: 32 5/8 in.
Overall Height: 23 1/4 in.
Overall Length: 9 in.
Weight Without Floating Top Link: 70 lb.
Top Hitch: Adjustable
Lock: Automatic on lower 3-point arms
Maximum Lift Capacity: 2000 lbs. at 24" back from Cat. l implement lower 3-point hitch pins
NOTES:
Optional top link is required for implements that have a swiveling top link. This keeps the top link attached when going through ditches. This must be used on the following models: Grooming Mowers: FDR16 Series; FDR26 Series; FDR36 Series; Rotary Cutters: 12 Series; 15 Series; 18 Series; 26 Series
Specs
General
Hitch Type

Category 1, 3-Point
Width

32 5/8 in.
Height

23 1/4 in.
Length

9 in.
Weight

70 lb.