2018 Land Pride RCR1872
Call for Price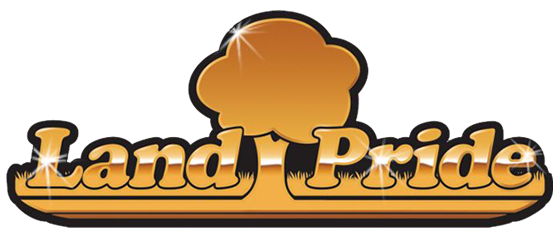 ---
Stock Image
Overview
---
Description
The RCR18 Series Rotary Cutters are for light-duty maintenance around the farm, on gentle slopes, or slightly contoured right-of-ways. A fully welded deck adds additional strength while the floating 3-point permits the deck to hug the terrain for a quality cut. The cutters have a category I three-point hitch and are Quick Hitch adaptable. They are offered with a standard ASAE Category 3 driveline with either shear bolt or slip-clutch protection and either a laminated or solid rubber tailwheel.
Features
Surpassed rugged industry standards: All Land Pride Cutters have been designed and tested and meet rigorous voluntary testing procedures specified by ANSI.
5 Year gearbox warranty: Shows our confidence in the gearbox integrity.
Cat. 3 driveline with shear-bolt: Shear-bolt offers maximum driveline protection.
Cat. 3 driveline with 2-plate slip-clutch: Slip-clutch driveline offers convenience for continual work.
Dual position clevis type 3-point floating top link: Permits deck to follow the terrain for an even cut. Additional set of holes for tractors with shorter top links.
Lower clevis type 3-point hitch: Allows for ease of hook-up to tractor. Also adds additional strength allowing for an even pull from the tractor's lower arms, vs. pulling on a single pin design.
Heavy gauge deck construction: 10 gauge
Box tubing deck support: Makes for a stronger rigid deck
Fully welded deck: Robotic welded. Adds additional strength.
Extended cutter front: For increased material flow and added protection.
Round back design: Helps discharge grass better than enclosed or partially enclosed cutters.
Deck Height: 7 1/4" Deck height on 60" and 8 7/8" deck height on 72" model Allows cutter to handle heavy cutting conditions.
1 1/2" to 13" RCR1860 Cutting height 1 1/2" to 11 1/2" RCR1872 Cutting height: Provides for a wide range of cutting conditions.
Full length skid shoes: Provides sidewall reinforcement and full protection to bottom of sidewall.
1/2" x 3" Heat-treated free swinging blades: Free swinging protects from obstructions. Heat-treated offers longer life.
Splined blade bar hub: Allows for tight positive fit of stump jumper and blade bar to gearbox output shaft.
10 Gauge stump jumper: Standard round stump jumper slides over stumps, rocks and debris.
High blade tip speed RCR1860 = 16,360 FPM RCR1872 = 14,853 FPM: Ensures clean cut.
15"Laminated tailwheel: Laminated material is long lasting in rough conditions.
4" x 16" Solid rubber tailwheel: Can't go flat.
Heavy-duty spindle on tailwheel: Tailwheels take a beating, 1 1/4" spindle gives the strength to protect tailwheel assembly.
Guarding: Protect against flying debris. Customer must choose to include chain or rubber on the front and rear. Rear Metal Band standard.
Driveline Holder: Keeps driveline up out of dirt. Easier hook up of driveline.
Specifications
Machine Weight: 737 lb. with laminated tailwheel, slip clutch driveline, Front Rubber Guards and Rear Metal Band
Hitch: Category I with Floating Clevis Top Link, Quick Hitch Ready
Cutting Width: 72 in.
Overall Width: 77 in.
Overall Length: 110 in.
Deck Height (Bottom of Deck to Bottom of Skid Shoe): 9 in.
Cutting Height: 1 1/2 in. to 11 1/2 in.
Cutting Capacity: 2 in. Diameter
Recommended Tractor PTO HP: 20-65 hp
PTO Speed: 540 rpm
Gearbox: 1:1.46 Speed-Up Beveled Gears Cast Iron Housing
Gearbox Oil Capacity & Lubricant: 4.00 Pints of EP 80-90W oil
Deck Material Thickness: 10 Ga. (.134 in.)
Side Skirt Material Thickness: 10 Ga. (.134 in.)
Deck Construction: All Welded Deck
Skid Construction: Full length welded on
Stump Jumper: Round Pan 10 ga. x 24 in. with Blade Holder Bar
Blades (2): 1/2 in. x 3 in. Heat Treated Alloy Steel Free-Swinging High Lift - Low Friction
Blade Bolts: Keyed with harden flat washers & lock nuts.
Blade Tip Speed: 14,955 fpm
Driveline: ASAE Category 3 Shear Bolt or 2-plate Slip Clutch
Driveline Protection: Optional - Center Shearbolt protection, Optional - Center Bolt 2 plate Slip Clutch
Tailwheel Mount Assembly: Welded A-arm and Caster Fork with 360 deg. swivel
Tailwheel: 4 in. x 8 in. x 15 in. Laminated Tire with cast iron hub or 4 in. x 16 in. Molded Rubber Tire
Front Guard: Optional: Rubber Belting; Accessory: Chain Guard
Rear Guard: Standard: Metal Band; Optional: Rubber Belting; Accessory: Chain Guard
Specs
General
Working Width

72 in.
Width

77 in.
Length

110 in.
Weight

737 lb.
Recommended HP

20-65 hp