2018 Land Pride SPL0548
Call for Price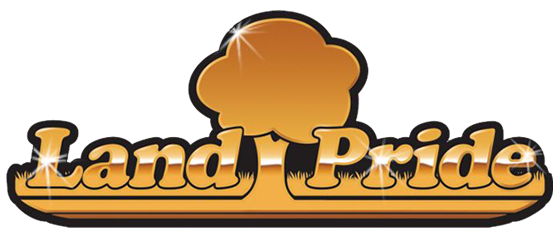 ---
Stock Image
Overview
---
Description
The SPL Loader-Mount Snow Pushers are available in an 05 Series that fits BX Tractors only. The SPL05 Snow Pusher is available in a 48" and 60" model with a BX hitch. The unit is 18" high and 18" deep, features a 12 gauge moldboard, and 3/16" side panels.
Features
Designed to fit Kubota's BX tractors with front loaders: Easy to attach to Kubota's BX tractor loaders with or without Kubota BX6315 Quick Hitch. A good fit for Kubota BX tractors with front loaders.
3/16" Side panels: Built heavy to handle the tough jobs for Kubota BX tractors.
Bracing on side panels and back: Reinforces side panels and back for a stronger unit.
1/4" Formed back plate at blade mount: Makes for a strong moldboard.
Replaceable skid shoes: Protects the side panels from wear.
Specifications
Working width: 48"
Capacity (approximate): 9 ft3
Weight with poly blade: 160 lbs
Weight with steel blade: 168 lbs
Weight of pull back option: 51 lbs
Horsepower range: Maximum 28 hp
Operating weight of carrier: 1,800 lbs.
Lift capacity of carrier: 800 lbs. at pivot pins
Hitch type: Fits Kubota BX front loader hitch, with or without Kubota BX6315 Quick Hitch.
Skid shoes: 3/8" x 2" Replaceable
Moldboard thickness: 12 Ga.
Side panel thickness: 3/16"
Poly blades (option): 1/2" x 6" Poly Reversible and replaceable blade
Steel blades (option): 3/8" x 4" Replaceable blade(s)
Pull Back (option): 3/8" x 3" Steel blade
Orange marker (accessory): 28" Tall, bolts to the side panels
Options & Accessories
Reversible poly blade: The blade can be reversed to extend the life of the blade.
Replaceable poly or steel blades: The blades can be replaced to extend the life of the Snow Pusher.
Pull back with 3/8" weld-on steel blade: Used to pull snow away from structures such as garage doors and other objects.
28" High orange marker (accessory): Assist in locating outer ends of the Snow Pusher when approaching buildings, trees, poles, and other obstacles that can damage equipment.
Specs
General
Plowing Width

48 in.
Weight

With poly blade: 160 lb.; With steel blade: 168 lb.